So unless you've been living under a rock for the past couple of months, you'll know that at the beginning of spoiler season for M14 came the change to a number of game rules, but for those of us who focus on the 100-card format I do so enjoy writing about, we know the one that matters most is the changes to the legend rule. This week's article will focus on that rules change.
Clearly, this shakes up the metagame considerably, as a lot of generals get significantly better whereas a lot of cards geared around the old legend rule get significantly worse.
WHAT CHANGES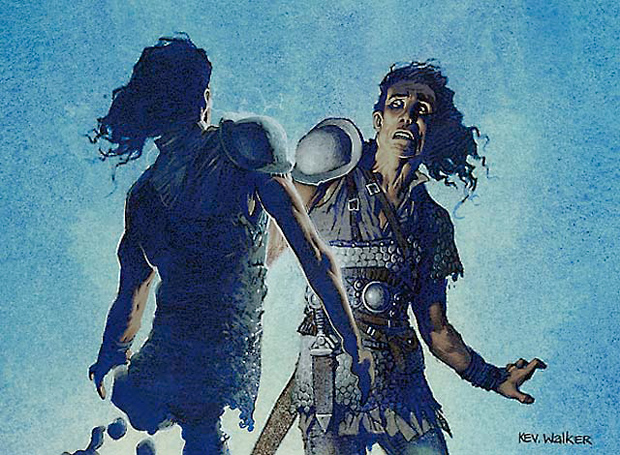 First thing's first – and this should surprise all of two people – but Clone and its numerous variants are the most affected by this rules change. Arguably, they get significantly worse as they don't function as catch-22 Doom Blades anymore, but at the same time, being able to stick your own copy of Avacyn, Angel of Hope is pretty sweet, and there's a lot of political power-play that can come of that.
At the same time, there are a lot of generals that Clone effects tended to keep in check, generals that get a whole lot better because of this. This is the flipside of this rules change, and it's a nasty one at that.
Generals that have historically been hard to deal with have always had one glaring weakness – being legendary. A simple Clone effect would always destroy it no matter how hard it was to deal with. This option's days are now numbered with the new rule, and going forward, I'm scared to see how many people will abuse this.
Hexproof generals are now getting a whole lot of new power, and while I may regret this, here are some examples of hexproof legends you may want to think about now that Clones aren't the universal answer to them:
Sigarda, Host of Herons (Pair with Shield of the Oversoul for maximum fun…for you, at least)
Uril, the Miststalker
Geist of Saint Traft
Lazav, Dimir Mastermind
Thrun, the Last Troll
All five of these get a sizeable power boost and there are a number of new, hilarious strategies that have opened up (Aura Voltron seems hilarious on any of the five, specifically Lazav) you can try with them.
The shift in how Clones function is also worth mentioning.
Normally, Clones are seen as "I can either get the biggest creature on board or kill a legendary creature with this". The flexibility of this is extremely powerful, and it allows blue to do what blue does best – unapologetically stick its proverbial naughty bits into the color pie while rolling a joint in front of the American flag.
The purpose of Clone effects now will be less flexible, but more options will open up in being able to be the best creature on board. Certain legendary creatures (Trostani, Selesnya's Voice, Rakdos, Lord of Riots, Elesh Norn, Grand Cenobite) get just as much value having them as they normally would killing them.
So with that in mind, I want to expand on the three key points I've discussed already about how this rules change will affect gameplay. Without further ado,
1. OLD CARDS THAT DEAL WITH HEXPROOF GET BETTER
Effects that force the opponent to sacrifice are the most obvious that get a significant boost in power here. With the shift in how hexproof generals are bound to function, they will run less creatures overall in favor of playing spells focused on making sure their general gets that magic number of 21 in. Edicts like Chainer's Edict and the ever-present Grave Pact get a lot of value. Obviously, these effects are null and void against Sigarda, and hexproof players will want to keep these effects in mind (Tajuru Preserver, Reassembling Skeleton, etc.), but they're the most obvious of all of the effects to deal with hexproof out there. (Wing Shards, Celestial Flare, Grave Pact, Living Death and Chainer's Edict are five strong solutions that come to mind here.)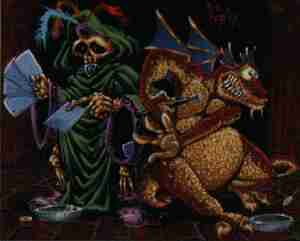 Next up is effects that straight-up remove the ability for your opponents to be uninteractive, tryhard douchebags. There's a lot of value in the ability to target your opponent's general with a Condemn when nine times out of ten, your opponent needs their general to win the game.
It also really helps when you take it a step further when you can keep this effect up repeatedly. Glaring Spotlight and Humility are great examples of ways to force your opponent to actually play Magic rather than just playing with themselves. A third, less permanent option to strip your opponent's creatures of the degenerate lull that is hexproof is Sudden Spoiling.
The last option for effects that deal with hexproof is the most obvious, but obviously the most tricky – the sweeper.
Effects that don't target and can rid you of your problem are quite obviously extremely effective against these sorts of generals. The problem is, of all of the ideas to deal with hexproof that I've given you so far, this one is extremely obvious in the minds of those who play the hexproof generals, and moreover, it's one of the easiest effects to disrupt.
Making your creature indestructible through Darksteel Plate is the most obvious, but in general indestructibility effects are plentiful and completely blank most typical sweepers.
Exile sweepers are great here – Final Judgment and Merciless Eviction – because of how difficult it is to recover from having a critical resource or key component of your deck exiled.
Bounce sweepers are also a powerful tempo play against them because of how often the hexproof decks attack – Evacuation, Cyclonic Rift and Aetherize work very well as a way to combat aggro in general, but especially are a great political card because of the fact that you only really need to pull the trigger on these cards when they're breathing down your face. As long as the hexproof player has his eyes on someone else, feel free to hold your mass bounce until he swings his army your way.
2. CLONE EFFECTS AIMED AT KILLING GENERALS GET SIGNIFICANTLY WORSE
The biggest offender here is of course none other than Phantasmal Image, widely seen as a blue Doom Blade in most EDH board states.
Basically, any Clone effect a player can reuse multiple times gets a lot weaker. The Clones at 3 or less mana – the Sun Titan targets – and the Clone noncreature spells are the hardest hit. Dance of Many, Cryptoplasm, Shapesharer, Rite of Replication, Spitting Image and  Stolen Identity have all been theoretically nerfed in some form or fashion due to the fact that you can't consistently force opponents who entirely lean on their generals out of the game by threatening to Clone kill it on sight. For the Clone player, this is a bit of a difficult spot to be in if you constantly face the hexproof five or Avacyn, but if you're someone like me, who from time to time likes to smash face with Rakdos, it's a breath of fresh air.
3. CLONES BECOME MORE OF A POLITICAL NICHE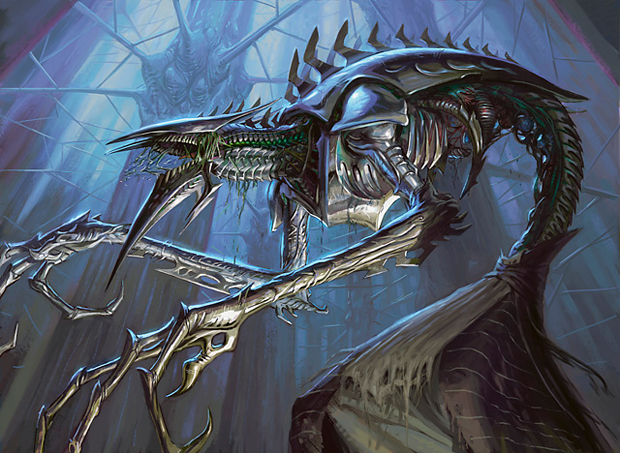 Cloning a legendary creature is certainly the most impactful part of the legend rules changes, but it has a lot of layers not yet explored. Let's touch on a couple of the intricate nuances of having two players control the same legendary creature.
The most prominent example of how ridiculous this can be is demonstrated through New Phyrexia's Praetors.
Having two copies of Elesh Norn, Grand Cenobite means the creatures controlled by players who don't control an Elesh Norn get -4/-4, while creatures controlled by players who control Elesh Norns gets nothing, due to their effects cancelling each other out. (The Elesh Norns themselves will also be 2/5′s)
Having two copies of Jin-Gitaxias, Core Augur is basically like having a Sire of Insanity on board, Reliquary Tower notwithstanding. (If they don't control a Reliquary Tower, they Mind Sculpt themselves on their end steps, to boot!)
Having two copies of Sheoldred, Whispering One is a downright miserable experience for those without Sheoldreds, but it's a hilarious case of having a Conjurer's Closet for your graveyard for those players who do control them.
Cloning Urabrask the Hidden is just plain rude, but you have to admit it's also equal parts hilarious. Haste would be great for you, wouldn't it?
Finally, having two Vorinclex, Voice of Hunger is great for everyone, because while two players have virtual Mana Reflections in play, they suffer for tapping their lands, and the players who don't control a Vorinclex don't lose out twice as hard, much unlike Elesh Norn or Sheoldred.
Other great uses of Clones are to get aggressive generals off your back. By nature, generals encompass the theme of your deck – and having a copy of something like Doran the Siege Tower will most times keep your opponent off your back, threatening to disrupt their strategy simply by letting their beloved commander punch itself in the face.
CLOSING THOUGHTS
So that's my take on the new legend rule. The game will adapt a lot differently, new lines of play will be made, and I'm looking forward to seeing new strategies come of this new rules change!
Just a reminder, the CG Realm is holding the M14 prerelease at midnight on the night of FNM, so be sure to be there. Entry is $20.
Until next week!
-L
Check out my previous articles here:
Adapting to EDH Metagames:
Part 1 - http://thecgrealm.com/wordpress/?p=1177
Part 2 - http://thecgrealm.com/wordpress/?p=1252
Part 3 - http://thecgrealm.com/wordpress/?p=1317
Part 4 - http://thecgrealm.com/wordpress/?p=1370
Part 5 - http://thecgrealm.com/wordpress/?p=1454
Building on a Budget:
http://thecgrealm.com/wordpress/?p=1522
Choose Your Champion:
Part 1 - http://thecgrealm.com/wordpress/?p=1594
Part 2 – http://thecgrealm.com/wordpress/?p=1868
Dragon's Maze Prerelease Weekend:
http://thecgrealm.com/wordpress/?p=1810
Hits & Misses of Dragon's Maze:
http://thecgrealm.com/wordpress/?p=1870
Let's Build:
Part 1 – http://thecgrealm.com/wordpress/?p=1606
Part 2 – http://thecgrealm.com/wordpress/?p=1595
Part 3 – http://thecgrealm.com/wordpress/?p=2214 
Let's Talk M14:
http://thecgrealm.com/wordpress/?p=2228 
Planeswalking and You:
http://thecgrealm.com/wordpress/?p=2184 
Resource Management:
http://thecgrealm.com/wordpress/?p=2200
Trial & Error:
http://thecgrealm.com/wordpress/?p=2089